PV-ECO
Our PV-ECO series comprises high velocity pressure/vacuum valves for product- and chemical carriers offering the highest possible safety standards and unsurpassed operational performance. This valve provides protection against fire hazards and tank overpressure or vacuum while securing that gas emissions are kept at a minimum.
Benefits
Maximum safety for crew, vessel and cargo
High vertical gas dispersion
Low noise
Extensively tested by the independent test laboratory
Integrated leakage protection (Ultimate version)
Compliance with all current and foreseen regulations
No risk of non-compliance
Complies with the latest European standard for fire testing
Designed to your needs
The valves can be optimised to effectively meet your venting requirements.
Excellent operational performance
The combination of weight and magnetic force protects against pressure surges and secures high closing pressure.
Leakage protection ensures maximum safety, minimises loss of inert gas and cargo vapour.
Low maintenance costs
The modular design of the valve makes the replacement of wear parts and spare parts simple.
Lifetime availability of spare parts and a global network of service centres.
Reduction of emissions
High closing pressure reducing loss of cargo and environmental impact
Safety
The PV-ECO valve is designed, tested and manufactured to provide maximum safety for crew, cargo and vessel. The pressure unit has been designed to ensure that the efflux velocity is always above the required minimum of 30 m/s.
The cone of the pressure unit has been optimised to secure vertical vapour dispersing, which combined with the high efflux velocity ensures, that gas is safely led away from the deck. The PV-ECO valve has been extensively fire-tested at the world's leading test laboratory in Germany. Tests include endurance burn testing and flash-back testing in accordance with all relevant rules.
Compliance
The PV-ECO valve comply with all existing and foreseen international regulations.
The European Commission adopted EN ISO 15364:2021 as a new standard for testing of flame arrestors to be installed onboard marine vessels.  As the first P/V valve on the market, the PV-ECO valve has been designed, tested and approved to comply with this new standard.
Flashback testing at low flow rates follows EN ISO 16852:2016. The flashback tests are performed on pipe lengths equal to or longer than the pipe length, on which the valves are to be installed. This is mandatory according to EN ISO 16852:2016.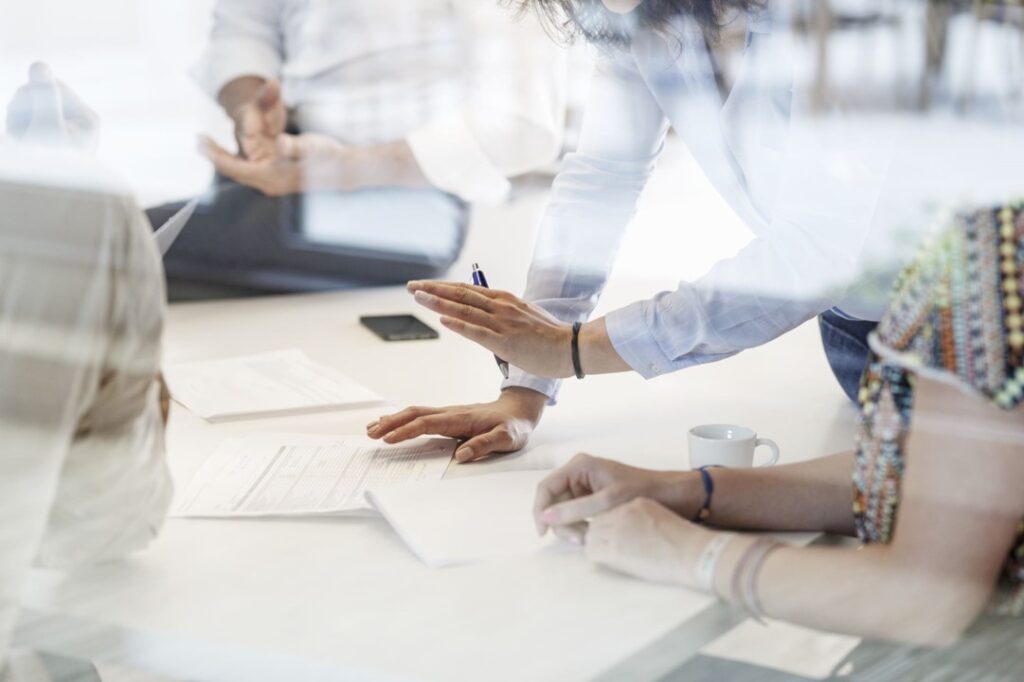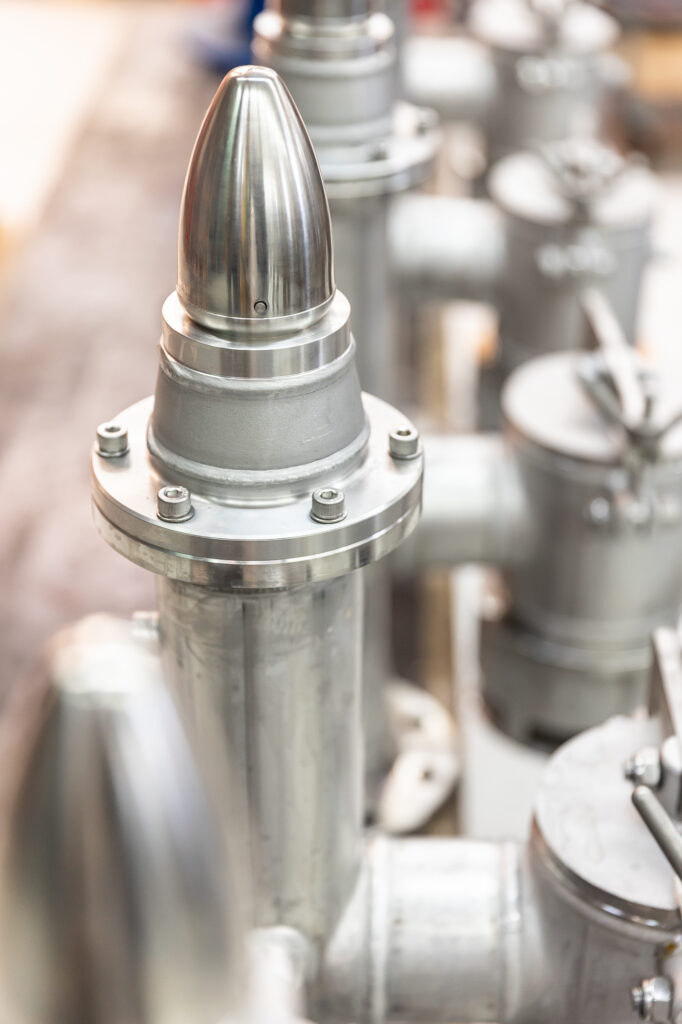 Resilient Seal
An extra feature possible to add to any of our high velocity valves is the Resilient Seal. The seal is made from an NBR or viton composite material depending on the valve, and it is placed in the seat of the pressure unit. The material is non-flammable and suitable for both chemical and oil products. The Resilient Seal will secure a lower leak rate compared to a metal-to-metal solution.
The advantages of having Resilient Seal on your high velocity valve are:
Elimination of leakage of cargo
Reduction of emissions to almost zero
Reduction of wear and tear
Easy replacement
Flexible design – simple to operate
Configured to your requirement
Our P/V valves are individually configured to suit your specific requirements:
9 different sizes of pressure units combined with 7 different sizes of vacuum units
Variable flange size
All flange standards available
Optional integrated gas freeing cover
Options include electric heating, coating and high-pressure dual valves
Two different product versions
Operations and maintenance made simple
The PV-ECO valve has been designed to simplify operation and maintenance. Daily operations by the crew are made simple by the following features:
New two-way operating full stroke check lift
Visual inspection of all moving parts
Dirt indicator
Hinged type gas freeing cover
Additional features
The PV-ECO valve has been made easier to maintain by the following features:
The number of parts has been reduced by 30 % and the valve is very simple to disassemble and maintain.
The weight of the valve has been significantly reduced.
Check lift can be maintained without disassembly of the valve.
Easy calibration of setting after over-haul
Regular maintenance can be performed by onboard crew.
Replaceable vacuum flame arrestor and replaceable gas freeing cover screen arrestor
Available in two versions
Superior
You should choose the PV-ECO Superior if your focus is to get a safe and very reliable P/V valve of high quality.
Main features:
Optimal safety
Compliance with all current rules and regulations
Low noise
High blowdown
Simple operations and maintenance
Ultimate
You should choose a PV-ECO Ultimate if you are particularly concerned about leakage protection, loss of inert gas, disc/seat and flame screen maintenance costs.
The PV-ECO Ultimate delivers all the features of the PV-ECO Superior plus additional safety and maintenance features:
Seat with integrated resilient seal. The integrated resilient seal provides ultimate leakage protection and also reduces wearing of disc and seat.
To reduce wear from high corrosive cargoes and to extend maintenance intervals, flame screens are delivered in AISI 316 L stainless steel.
Effective relief of tank pressure
The PV-ECO valve provides effective control and management of the tank pressure. If the pressure exceeds the specified opening pressure, the valve will open immediately and relieve the excess pressure. Similarly, if pressure during discharging gets below the specified opening pressure, the valve will open and relieve the vacuum. The PV-ECO valve has an advanced flow control design to manage tank pressure:
The tank pressure valve is controlled by a combination of magnet and weight forces to secure that the valve does not create a pressure surge during the opening.
A patented combination of a booster plate and pressure control ring secures that the valve has a soft opening and closing phase securing efficient operations also at low flow rates.
A patented, integrated dampener secures that the valve can operate non-hammering and non-oscillating, also at long pipe lengths.
High closing pressure
The patented flow control system secures that the PV-ECO valve has a very high closing pressure reducing blowdown to 5-6 kPa. This means substantial reductions in loss of inert gas and cargo vapour compared to other P/V valves.
Low noise level
The PV-ECO valve is designed to minimise noise during operations. By optimising the nozzle design, the noise level of the PV-ECO valve has been reduced by 10-15 dB compared to other designs. In many applications, hearing protection will not be required.
Custom figurations and options
Specific requirements
The PV-ECO valve is always configured to meet the specific requirement of every single customer. Different vessel designs need different venting requirements for pressure and vacuum valves. Furthermore, vessel designs tend to use different piping arrangement and consequently require different flange sizes and flange standards.
The pressure side of the valve can be delivered in four different sizes and the vacuum side can be delivered in three different sizes. The pressure and vacuum sides can be freely combined to deliver the combination most suitable for your vessel. All the combinations can be delivered in different flange sizes and with all flange standards.
Furthermore, Pres-Vac offers a broad range of options for the PV-ECO valve:
Integrated gas freeing cover
Electric, steam or thermal heating
Custom coating
High-pressure dual valve
Custom solutions and special requirements can be delivered upon request.
Option: Integrated gas freeing cover
The gas freeing cover is installed as an integrated version on top of the vacuum valve. It can easily be operated without using any tools.
The design is made in a way that the cover releases the maximum amount of vapour that the size of the piping allows.
Option: Compliance with OCIMF, 10% requirement
The vacuum valve can be designed to meet the OCIMF requirement of max 10% vacuum increase below set point.
Option: Electric, steam or thermal heating
The pressure unit and the vacuum unit can be equipped with a heating device. This prevents ice accretion*, which will result in malfunction. The heating will also prevent certain cargoes with a high pour point from crystallising, as the temperature can be kept at a suitable level.
*Ice accretion occurs when waves or heavy rain is present with surface temperatures at or below freezing. A layer of ice will accumulate and prevent the valve from functioning properly.
Option: Custom coating
As a standard, the PV-ECO is delivered in stainless steel without coating. However, it is possible to deliver the PV-ECO valve in any colour.
Option: High-pressure dual valve
The valves can be delivered with a high-pressure unit for special chemical applications or high-pressure requirements to reduce vapour emissions. The valves can be adjusted for specific needs.
Contact us
By filling out this form, your request will be shared directly with our experts. We will reply as soon as possible.